Eriness
Diamond Baguette Circle Necklace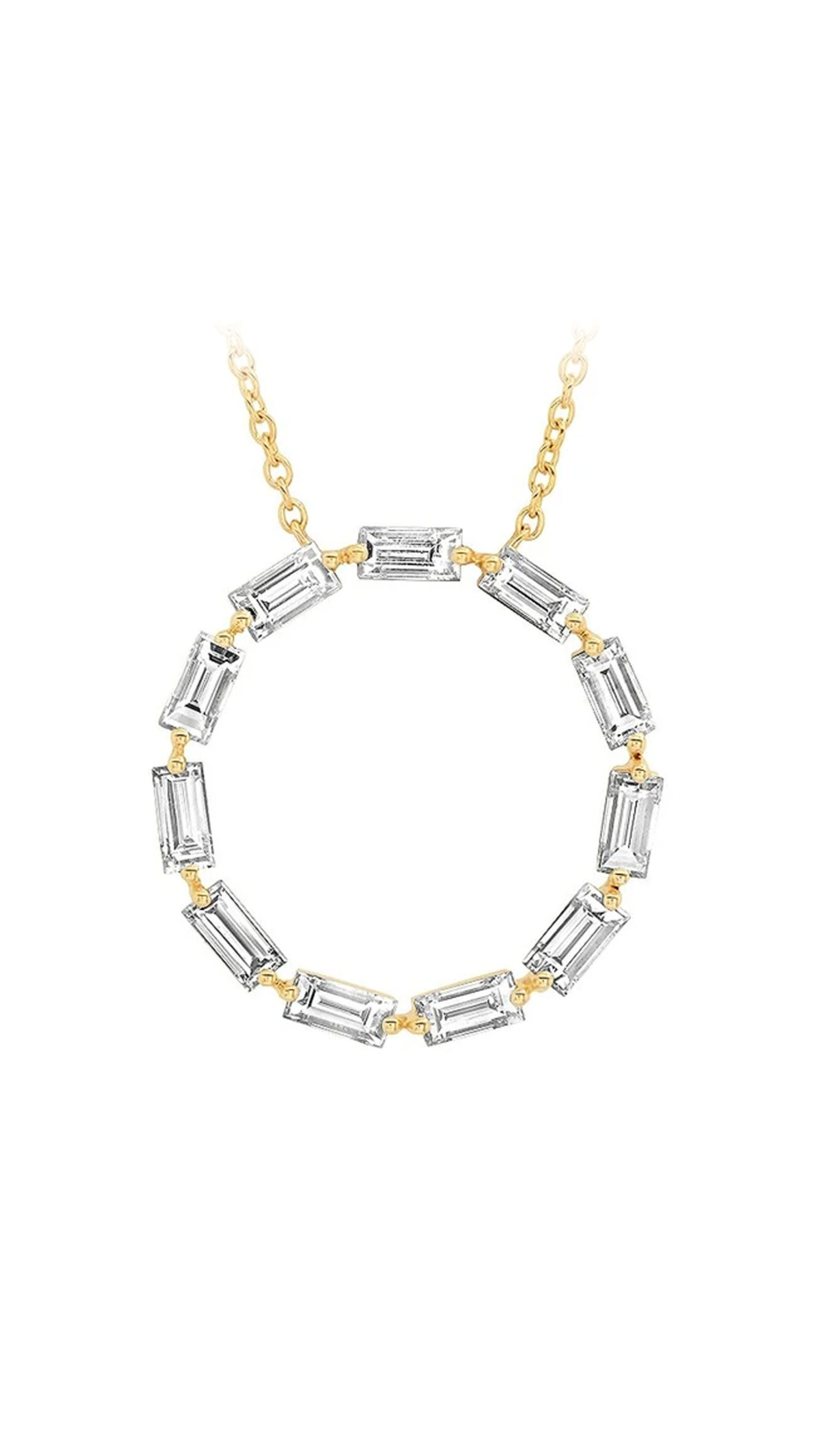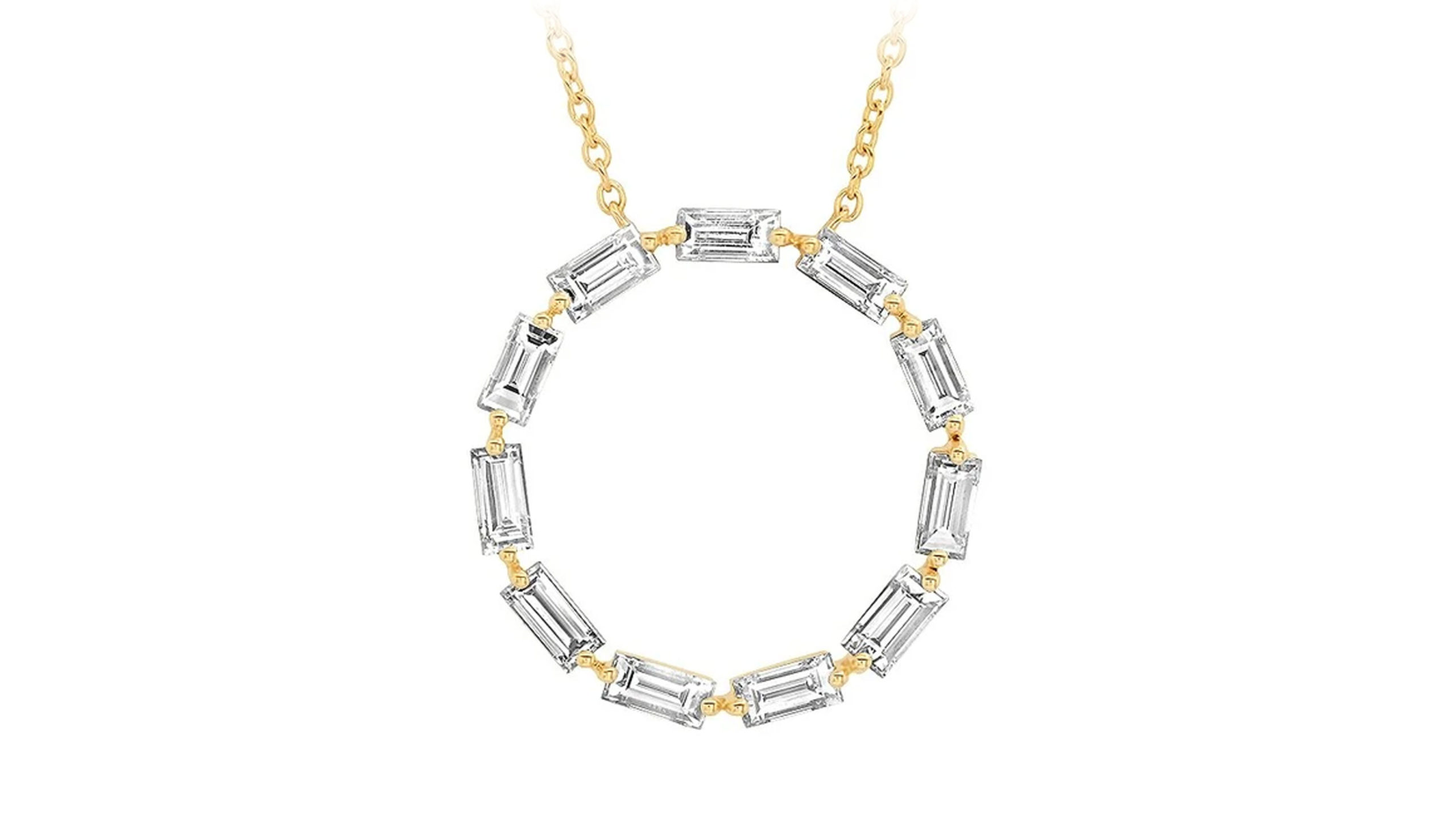 Eriness
Diamond Baguette Circle Necklace
14K Gold Baguette Circle Necklace with Diamond Baguettes.
Eleven baguette diamonds, all perfectly spaced and held together, almost as if they're holding hands. The Diamond Baguette Circle Necklace lays beautifully on the chest with 1.28 carats of stones and can be worn at 16", 17" and 18". We love the way it looks layered with our Diamond Square Solitaire Necklace.
FOR MOMENTS LIKE NO OTHER
Discover natural diamond jewelry for life's most important moments: Love, Freedom, Friendship and Family.
FOR MOMENTS LIKE NO OTHER
Love
FOR MOMENTS LIKE NO OTHER
Family
FOR MOMENTS LIKE NO OTHER
Friendship
FOR MOMENTS LIKE NO OTHER
Fun