De Beers
DB Classic hoop earrings in white gold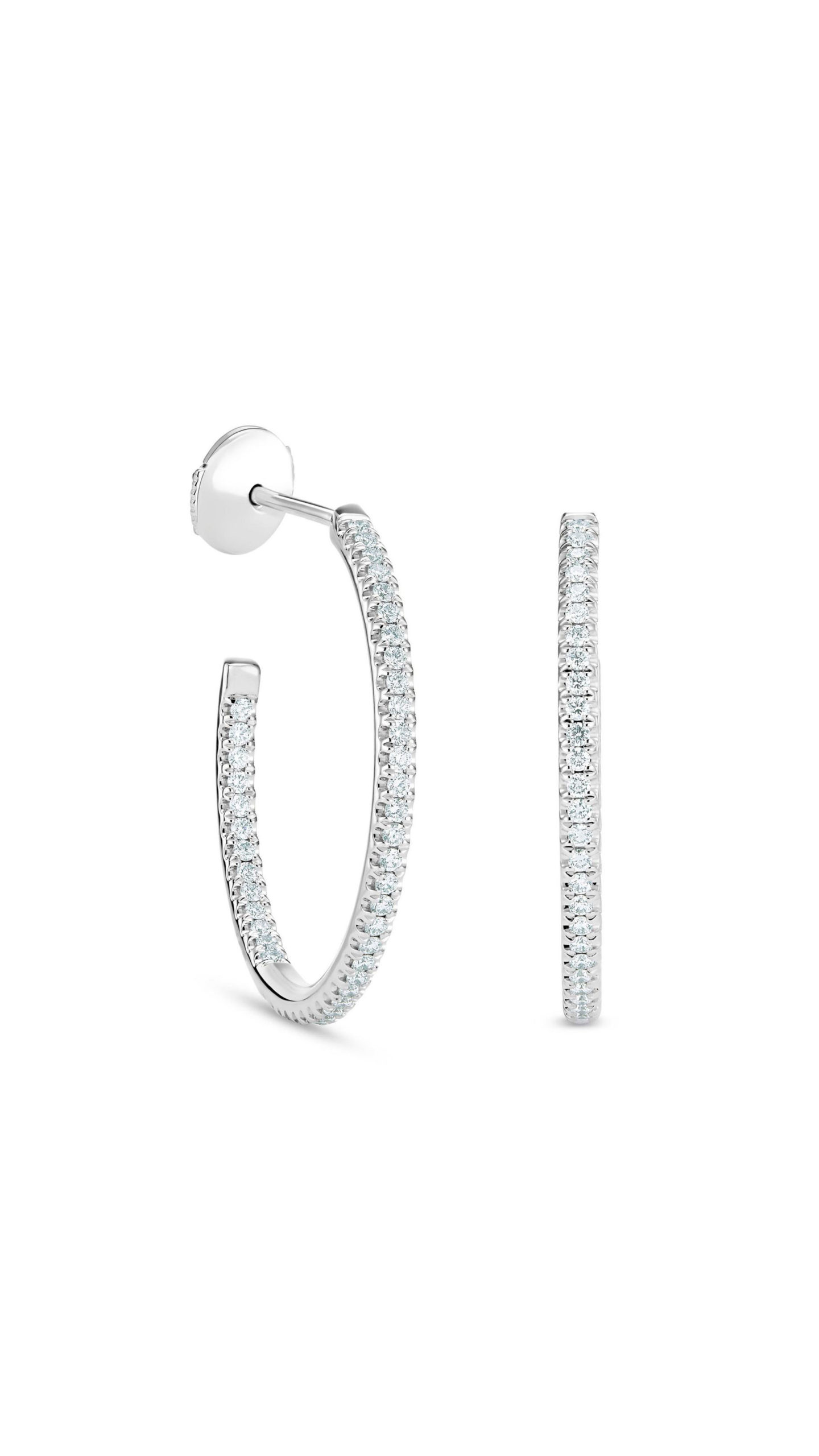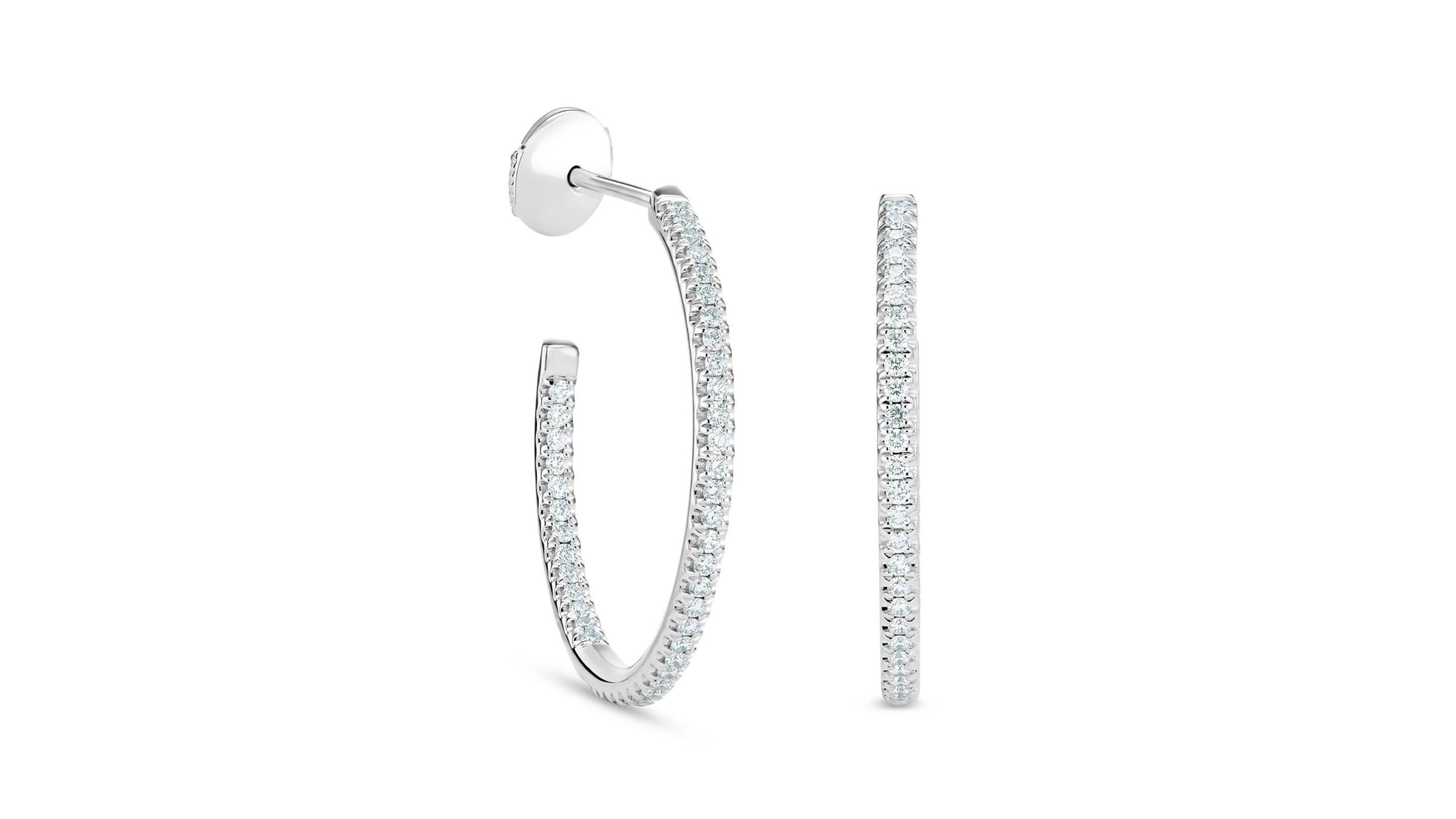 De Beers
DB Classic hoop earrings in white gold
Total carat weight approximately: 0.54ct Material: White Gold.
These medium hoop earrings are as contemporary as they are classic. Crafted from 18K white gold, they are set with a row of round brilliant natural diamonds. Each one is ethically sourced, selected by eye and precisely matched by our team of experts to ensure harmony and balance. The total diamond weight is ~0.54 carats, and each earring is 25.0 mm in diameter.
FOR MOMENTS LIKE NO OTHER
Discover natural diamond jewelry for life's most important moments: Love, Freedom, Friendship and Family.
FOR MOMENTS LIKE NO OTHER
Love
FOR MOMENTS LIKE NO OTHER
Family
FOR MOMENTS LIKE NO OTHER
Friendship
FOR MOMENTS LIKE NO OTHER
Fun