De Beers
Aura Round Brilliant Diamond Studs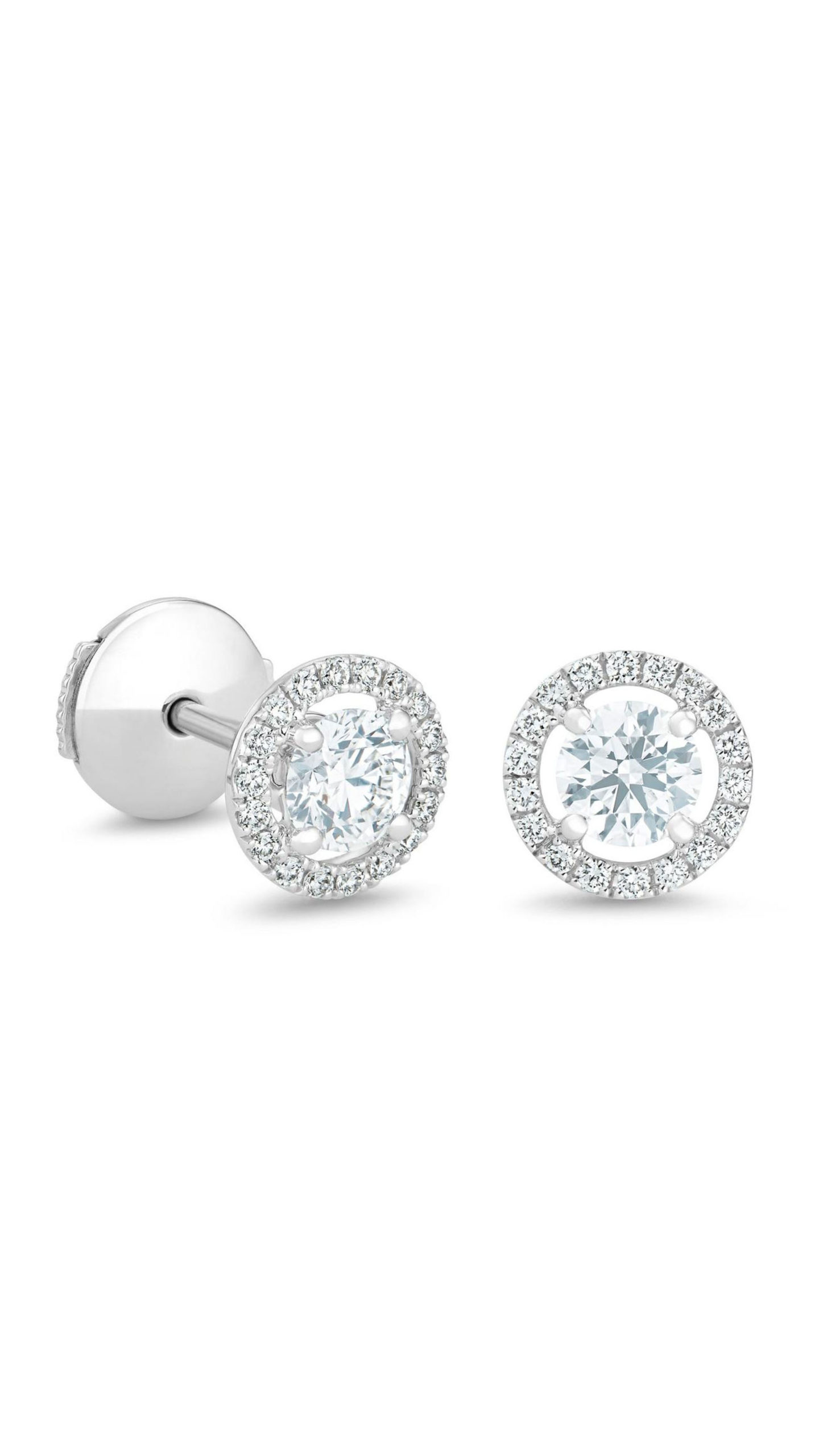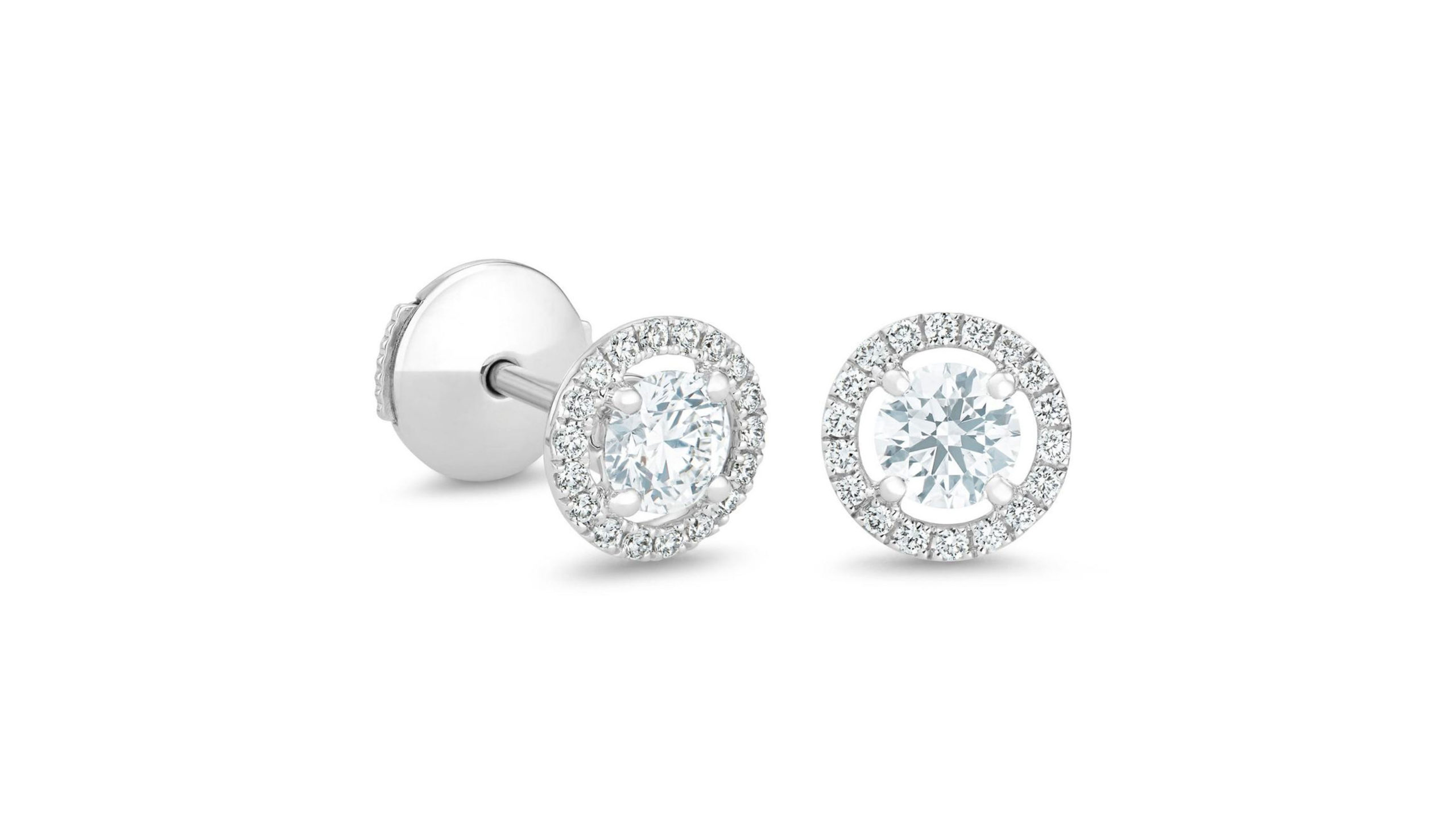 De Beers
Aura Round Brilliant Diamond Studs
Epitomised by these diamond stud earrings, the My First De Beers collection encompasses petite versions of our most classic designs. In these earrings, our Aura motif is simplified to pure geometry. A ~0.20 carat round brilliant solitaire is prong-set on each earring and framed by a perfect circle of ~0.09 carat micropavé diamonds. We expertly match our consciously sourced natural diamonds to create a harmonious pair. The resulting 18K white gold and diamond earrings are an understated example of the classic beauty of a De Beers diamond.
FOR MOMENTS LIKE NO OTHER
Discover natural diamond jewelry for life's most important moments: Love, Freedom, Friendship and Family.
FOR MOMENTS LIKE NO OTHER
Love
FOR MOMENTS LIKE NO OTHER
Family
FOR MOMENTS LIKE NO OTHER
Friendship
FOR MOMENTS LIKE NO OTHER
Freedom