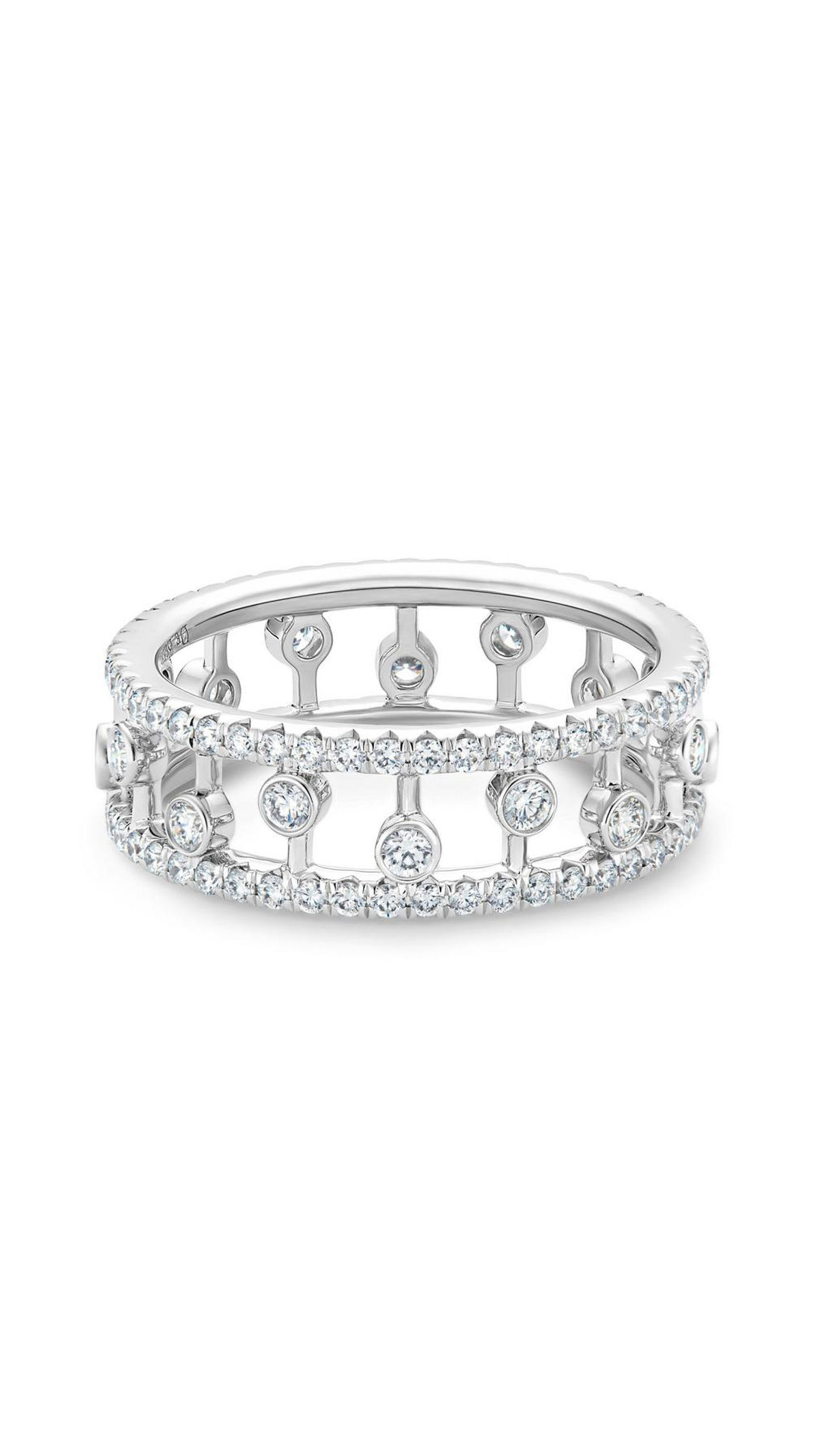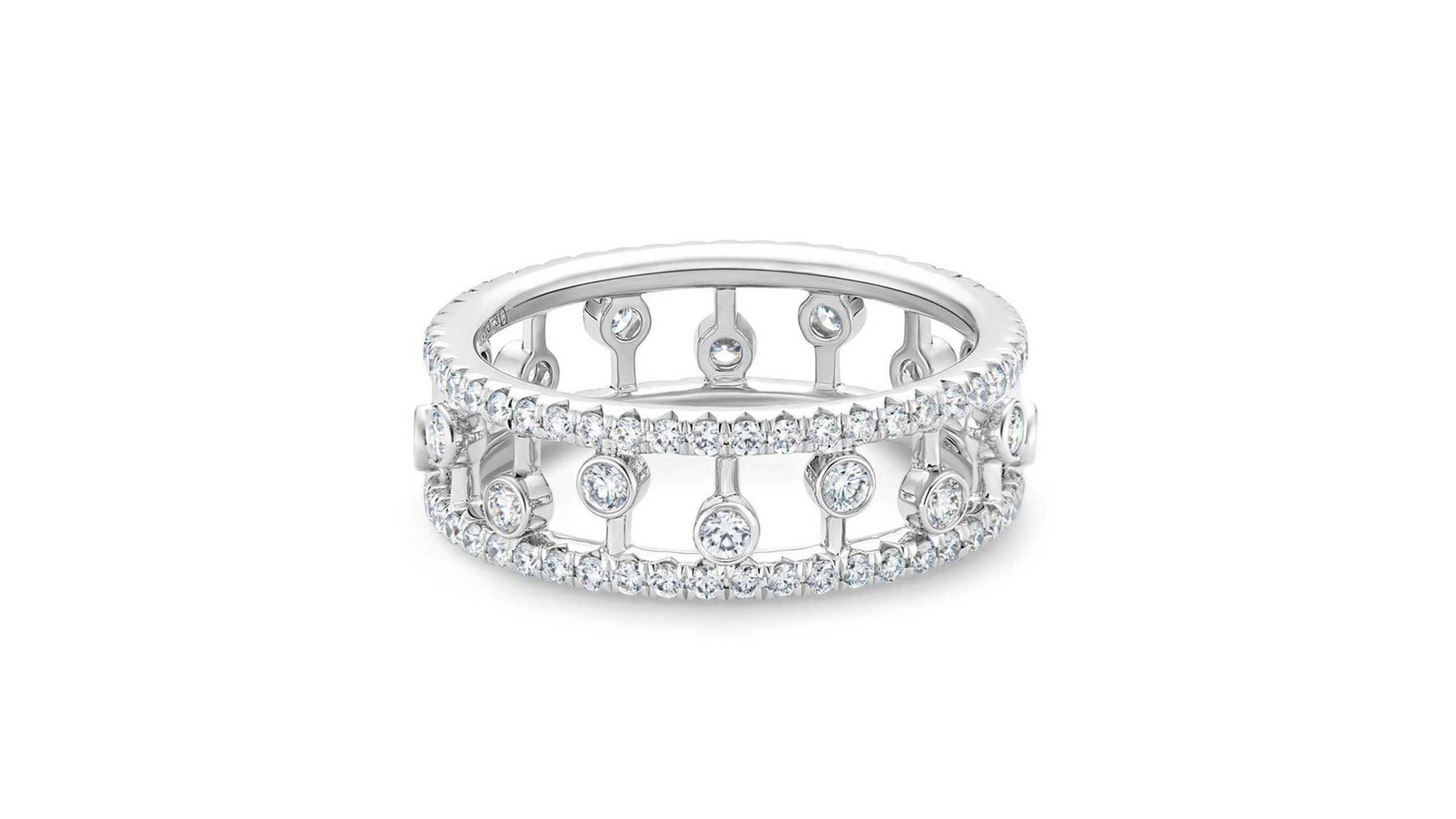 18k white gold and diamond Ring.
Inspired by the water palace that Roman Emperor Hadrian is said to have constructed in tribute to a lover.
Total diamond weight: .95 cts.
Two delicate bands form its outer frame at a width of 6.0 mm, each set with a row of diminutive micropavé diamonds. Between these, larger bezel-set round brilliant diamonds are suspended on columns, recalling droplets of dew.
The white gold lends this piece a contemporary resonance, while the diamonds set within it reflect and refract the light for maximum Brilliance.
Each of these diamonds has been ethically sourced in accordance with the Kimberley Process. Their combined weight totals ~0.95 carats.
De Beers Jewellers no. R102315 Total carat weight approximately: 0.87ct. Material: White Gold
FOR MOMENTS LIKE NO OTHER
Discover natural diamond jewelry for life's most important moments: Love, Freedom, Friendship and Family.
FOR MOMENTS LIKE NO OTHER
Love
FOR MOMENTS LIKE NO OTHER
Family
FOR MOMENTS LIKE NO OTHER
Friendship
FOR MOMENTS LIKE NO OTHER
Freedom