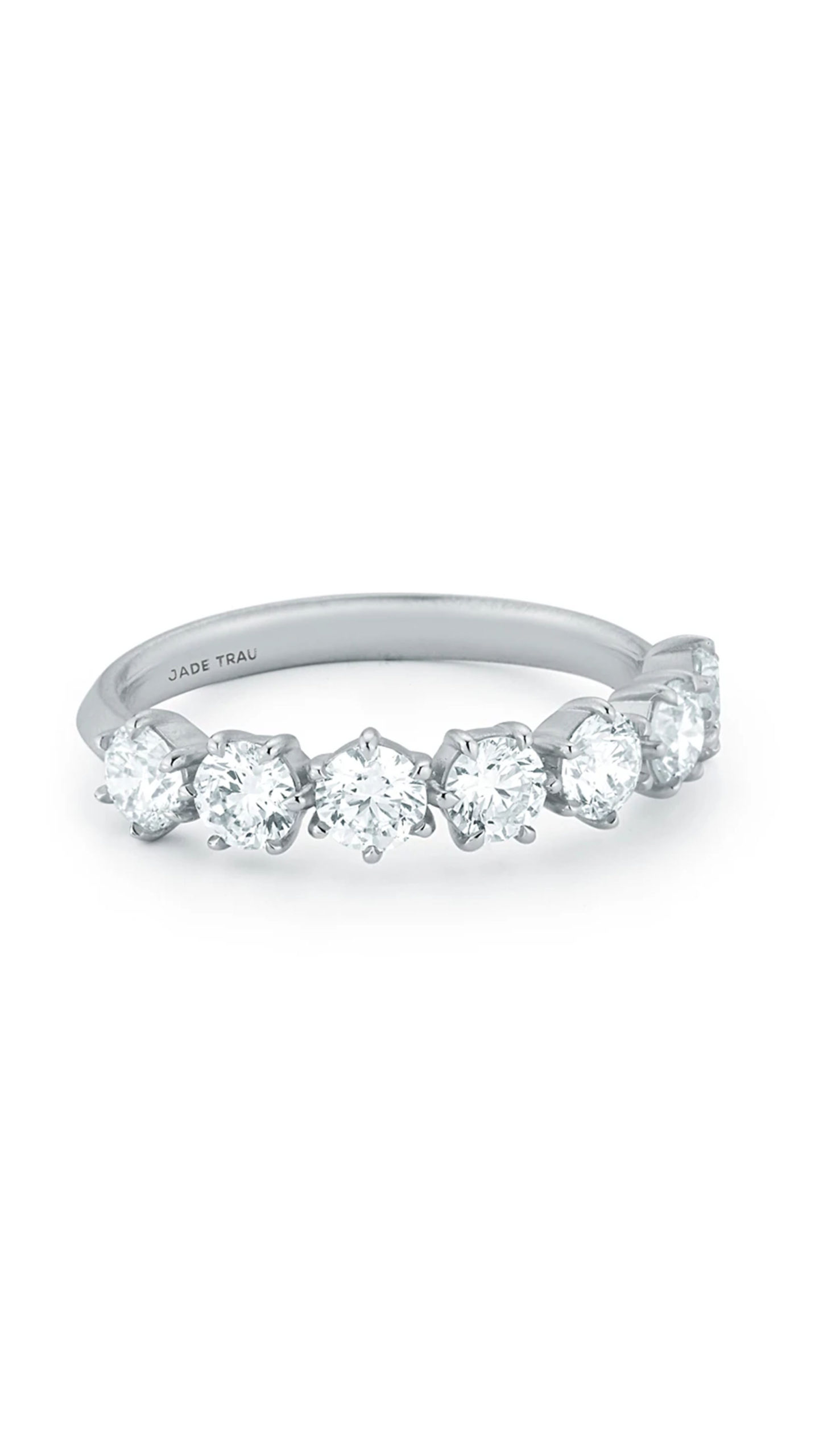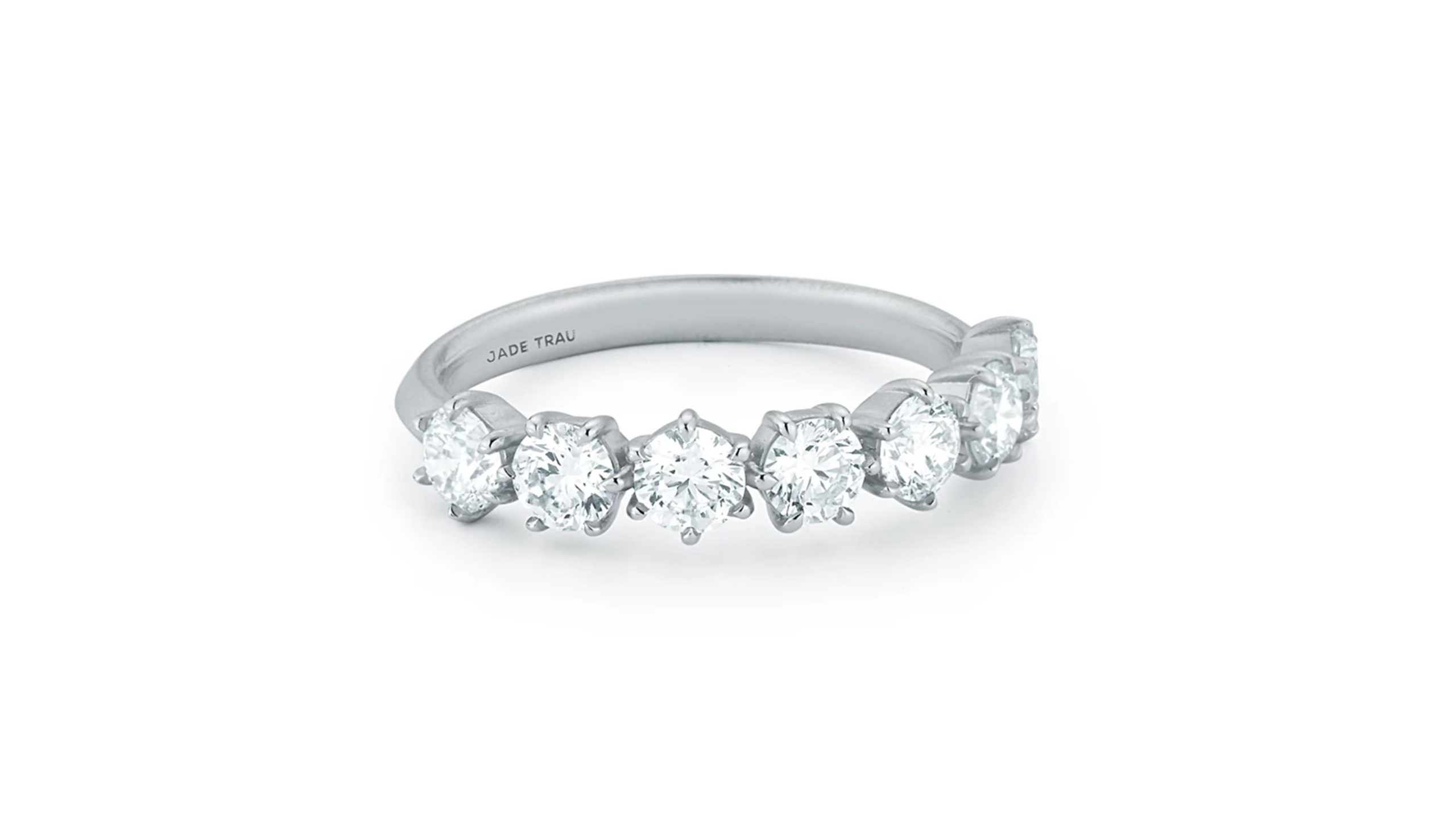 Handcrafted in 18K gold with seven brilliant, round diamonds set in shared prongs going halfway around the band. Its timeless and classic nature gives the Catherine 1/2 Way Eternity No. 3 versatile to be worn on an everyday basis or stacked with your other Jade Trau bridal ring.   
FOR MOMENTS LIKE NO OTHER
Discover natural diamond jewelry for life's most important moments: Love, Freedom, Friendship and Family.
FOR MOMENTS LIKE NO OTHER
Love
FOR MOMENTS LIKE NO OTHER
Family
FOR MOMENTS LIKE NO OTHER
Friendship
FOR MOMENTS LIKE NO OTHER
Freedom